About Us
---
"By caring about my clients and their priorities, I truly believe that I can make a real contribution to helping dreams become a reality. 
Positive experiences and happy memories are priceless, and preparing financially to make these happen is just one way I help my clients retire without money worries.
The focus is always on you and your unique situation.  Only by taking time to really listen can I truly understand your current situation and plans for your future.  This ensures that I can provide clarity and put in place the right foundations to make that future happen."

---
Neligan Financial was established by Andrew Neligan (Chartered Financial Planner and Certified Financial PlannerCM) to help his clients plan for the next stage of their lives.
Having grown up in Exeter, Andrew left at 18 to teach in a school in Cape Town, South Africa, attend Aston University and then start his financial services career with Standard Life in London and latterly Surrey.
---
By 2008 he saw an opportunity to use his knowledge and skills to add real value to people's lives so he joined Informed Choice Ltd, a small but highly professional family run financial planning firm in Cranleigh, Surrey.
At Informed Choice, Andrew learnt how financial planning can make a positive contribution to helping people realise their hopes and dreams whilst minimising the risks that are inherently linked to fears.
---
All that time Devon remained firmly in his heart and 20 years later he returned with his wife, Carol, and son, Edward, and set up Neligan Financial Ltd.
The objective of the business is to help the people of Exeter & East Devon to live a life of real wealth and purpose so that he can provide the same for his family.
Neligan Financial has the benefit of being a small, independent, company whilst having the support of partnering organisations to provide security and scale. This means I can provide a highly personalised service cost-effectively.
You can read more about what I believe in here: https://neliganfinancial.co.uk/beliefs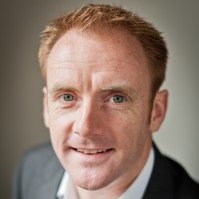 Neligan Financial Limited is an appointed representative of Best Practice IFA Group Limited which is authorised and regulated by the Financial Conduct Authority.  Company registered in England number 09948729.  Registered office: 28 Alexandra Terrace, Exmouth, Devon, EX8 1BD